Bavarian Nordic is a fully integrated biotechnology company focused on the development, manufacturing and commercialization of cancer immunotherapies and vaccines for infectious diseases. The company has a diverse and growing portfolio of vaccines, supported by proprietary development, public-private partnerships and industry collaborations. The company was founded in 1994 and has been listed on the Nasdaq Copenhagen Stock Exchange since 1998. Headquartered in Kvistgaard, Denmark and with operations in Munich, Germany and North Carolina, USA, the company employs more than 400 people. Bavarian Nordic is an Equal Opportunity Employer.
For more information visit
www.bavarian-nordic.com
or follow us on Twitter @bavariannordic.
To strengthen our
Immunology Research
Department in
Martinsried/Munich
, we are searching for a qualified
SENIOR SCIENTIST (m/f/d)
The Immunology Research Department is a highly dynamic group of scientists who are finding new vaccine candidates by understanding basic immunological mechanisms influencing immune responses upon vaccination and during cancer immunotherapy.
As Senior Scientist in the Immunology Research Department you will formulate research working hypothesis, participate in the generation of laboratory data that will be critical for the validation of new and exciting vaccine candidates, and you will serve as a strong technical resource in the laboratory on assays and protocols. Excellent communication and interpersonal skills and the ability to work effectively as part of a team are essential components of the position.
Your Tasks
Formulate research hypothesis, design and implement project development plans for vaccine platform candidates
Perform proof-of-concept experiments to generate mechanistic understanding of the immune and non- immune effects of vaccine platform candidates in the project plans.
Contribution to in-depth characterization of the mechanism of action of vaccine-induced effects
Data analysis and communication to coordinating team(s), department(s) and key stakeholders
Documentation according to SOPs
Perform other related duties as required by position
Your Profile
Ph. D. with 3+ years post-doctoral experience in the field of immuno-oncology, human immunology, basic immunology or other relevant field; in-depth understanding of basic mechanisms of immunity is a must
A proven track record of peer-reviewed scientific publications in the field of immuno-oncology, human immunology or basic immunology
Demonstrated experience in working with laboratory animals. Proficiency in the usage of multicolor flow cytometry as well as flow cytometry-based assays and technical experience in developing, execution and analysis of in vivo, ex vivo and in vitro readouts. Experience with syngeneic tumor models is a plus
Goal oriented, data driven, organized, capable of prioritizing and working on multiple projects and to meet timelines that fulfill company goals
Strong problem solving and troubleshooting skills, and ability to contribute constructively to discussions
Experience in managing and proper training of technical research staff
Work well in a cross-functional team environment, both individually and as part of a team
Excellent verbal and written communication skills in English
Your Prospect
An exciting position within an international environment
Work at the forefront of vaccination research in a dynamic company within a highly motivated team
Working within commuting distance of Munich, a vibrant international city with multiple outdoor and cultural activities
 
Contact
If you are interested in the position, we look forward to receiving your application in English via our internal system.
Follow the direct link under
view details
and sign on. You will be redirected to our application form.
Further Information
For additional information on the position please contact
José Medina, Immunology Research Department
Tel:
+49 89 255 446 300
Email:
bnm@bavarian-nordic.com
Bavarian Nordic GmbH
Fraunhoferstraße 13 • D-82152 Martinsried
www.bavarian-nordic.com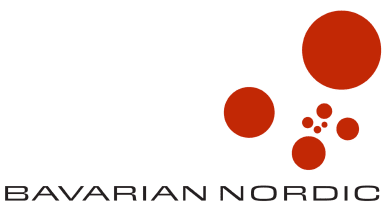 ---
While applying for the job please refer to jobvector