The Max Planck Institute for Biological Cybernetics investigates information processing in the brain. The institute uses experimental, theoretical and computational methods to study perception, memory, decision-making, motor performance and more, and to develop appropriate recording and imaging techniques. The Institute is multidisciplinary, has excellent facilities and close links to the neighbouring Max Planck Institutes and the University of Tübingen.
The Department of Sensory and Sensorimotor Systems at the Max Planck Institute for Biological Cybernetics, the research group of Zhaoping Li, is looking for a
Research Assistant / Research Associate (m/f/d) 100%
Tasks:
The department investigates the processing of sensory information (visual, auditory, tactile and olfactory) in the brain and the use of this information to control body movements and cognitive decisions. The research is highly interdisciplinary and uses theoretical and experimental approaches, including human psychophysics, animal behaviour, imaging, microscopy, electrophysiology and computational modelling.
The department has vacancies for highly motivated research assistants and scientific staff. The post holder is expected to participate in a variety of tasks, including setting up equipment for equipment for experiments, computer programming, experimental data collection, and data analysis.
Requirements:
Completed university degree (Bachelor's or above) in natural sciences, engineering or a similar field (e.g., Mathematics, Computer Science, Physics, Neuroscience)
Good skills in IT/programming and/or engineering (e.g., C /C#, Java, MATLAB, and/or Python programming, hardware-software interfacing, microscopy/optics, computer graphics)
Familiarity or experience with scientific research methods
Willingness and capability to learn new IT/research skills
Team spirit, reliability and sense of responsibility
High level of resilience and professionalism
Strong command of English; knowledge of German is a plus
Benefits:
The salary is paid in accordance with the collective agreement for the public sector (TVoeD Bund), according to your qualifications. The position is initially limited to two years, with the possibility of extending to a longer or indefinite duration.
The Max Planck Society endeavours to employ more severely handicapped people. Applications of severely disabled persons are expressly desired. The Max Planck Society strives for gender and diversity equality. We welcome applications from all backgrounds.
Contact:
Your application must contain a cover letter, curriculum vitae (including details of your educational background and skills) and relevant certificates. Please note that incomplete applications will not be considered. The positions are available immediately and will remain open until filled. Preference will be given to applications received by May 31st, 2020. We look forward to receiving your online application by E-Mail in PDF format (in one file, with subject "Application for Research Assistant/Research Associate") to: jobs.li@tuebingen.mpg.de, where informal enquiries may also be addressed.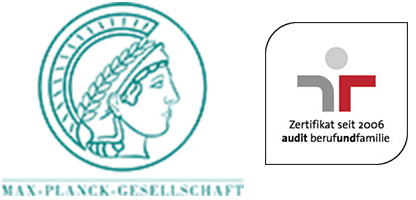 ---
While applying for the job please refer to jobvector