This job ad is out of date. Find related Jobs here.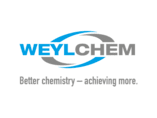 WeylChem Wiesbaden GmbH
Wiesbaden
While applying for the job please refer to jobvector and use the following reference number: 20160901
SuccessTrigger
JobMail confirmation
You have successfully created your JobMail.
After confirming your email address you will get matching jobs.
*Your email address will not be shared with third parties. By submitting the form you agree to our Terms and Conditions and Privacy Policy.