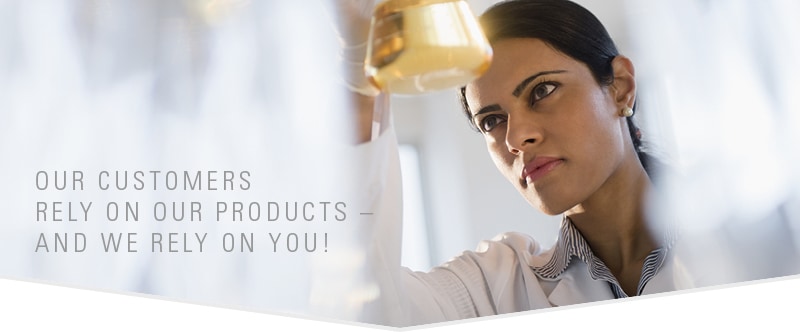 Introduction Our leading position in the global market in the areas of aesthetics, neurotoxins, and consumer care is the result of our innovative spirit and the commitment of our staff. Our highly attractive portfolio, a strong strategic focus, and dynamic characterize us as a company that is heading towards long-term growth and success. Are you flexible and open enough to take up the task of continuing to write our success story?
Then join the stable environment of Merz Pharmaceuticals GmbH as
Clinical Research Physician (m / f / d) Clinical Science Aesthetics
THE FOLLOWING RESPONSIBILITIES ARE AWAITING YOU:
In the early development stages, you will take on the medical scientific responsibility for overseeing our aesthetic products and support us in evaluating external in-licensing opportunities
You will design and implement medical and scientific strategies for the clinical development of our medicinal products and medical devices, including new indications
With your medical expertise, you will contribute to the design of clinical studies and be responsible for clinical study protocols and clinical study reports according to current international regulations and Guidelines
As a medical expert within a multidisciplinary team, you will ensure medical plausibility and integrity of data and perform interpretations of study results
As a member of the Life Cycle Management team, you will provide clinical/medical knowledge on the preparation of documents in the context of maintenance for medicinal products and medical devices (e.g., investigator's brochure, instructions for use, PSUR/DSUR, clinical evaluation reports)
You will be accountable for clinical sections for regulatory dossiers and medical aspects of interactions with regulatory authorities and notified bodies (e.g., participation in scientific advice meetings, answering List of Questions)
You will actively contribute to the publications related to clinical data and present results at internal and external Symposiums
You will exchange scientific information with national and international experts
WHAT WE EXPECT FROM YOU:
Doctor of medicine, preferably with PhD
Experience in clinical research (drug and/or medical device development) and / or expertise in aesthetic medicine/aesthetic plastic surgery
Experience preparing and giving medical scientific presentations
Ideally, knowledge of ICH-GCP, AMG, MED-DEV, MDR, and other relevant regulations/guidelines
Self-confident manner combined with strong communication skills – also fluent in business English
Team player with positive can-do attitude and intercultural skills
Contact:
Are you ready for new challenges - and ready to reinvent yourself?
Are you ready to follow new innovative paths, professionally as well as personally?
Then take the next step towards the future with a top employer in the heart of Frankfurt who will offer you freedom to make your own decisions right from the start.
Enjoy a competitive benefit and compensation package, flexible work hours, and a wide variety of development opportunities.
We look forward to receiving your online application including your salary expectation, your earliest start date, and the code
185193
.
For more information, visit us at
www.merz.de
.
APPLY NOW
Standort
Merz Pharmaceuticals GmbH
Frankfurt am Main, Deutschland
---
While applying for the job please refer to jobvector